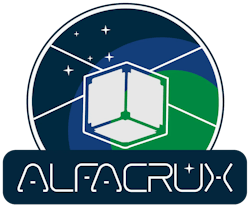 RADIO AMATEUR
AlfaCrux operates on the amateur radio frequencies in the UHF band.
It hosts a digipeater which can be accessed by any radioamateur. Instructions for the use of the digipeater will be available soon.
In addition, any radio amateur is invited to receive the satellite telemetry and share it and also cooperate in the SDR experiments. Instruction for decoding the telemetry data packets, and a form to enter the information, will be available soon in this website.
Data received by the radio-amateur community around the world will be collected and sorted along with data downloaded by the Ground Station of the Laboratory of Simulation and Control of Aerospace Systems, LODESTAR, University of Brasilia, UnB. All the data will be available for free consultation online and all the contributors will be acknowledged.